HANNAH TINTI: A BIOGRAPHY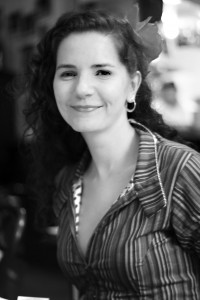 Hannah Tinti grew up in Salem, Massachusetts. Her work has appeared in numerous magazines and anthologies including Story, Epoch, Alaska Quarterly Review and The Best American Mystery Stories 2003. Her short-story collection, Animal Crackers, was a runner-up for the PEN/Hemigway Award. Her first novel, The Good Thief, was a New York Times Notable Book of the Year, recipient of the American Library Association's Alex Award (given annually to ten books written for adults that have special appeal to young adults ages 12 through 18), winner of the John Sargent Sr. First Novel Prize and winner of the Quality Paperback Book Club's New Voices Award. The novel was on the "Best of 2008" lists of the San Antonio Express, the Florida Sun Sentinel, the Pittsburgh Post Gazette and the Washington Post. Kirkus Review selected The Good Thief for its "Best Fiction of 2008" list and the San Francisco Chronicle picked The Good Thief for its "Best 50 Fiction & Poetry of 2008" list. In 2010, The Good Thief made the longlist for the International IMPAC Dublin Literary Award.
Tinti earned her MA from New York University's Graduate Creative Writing Program and has been awarded residency fellowships from, among others, the New York State Writers Institute. Tinti currently lives in New York City where she teaches writing and is the co-founder and editor-in-chief of One Story magazine. In 2009 Tinti won the PEN/Nora Magid award for her editorial work at One Story. In January 2011, she joined National Public Radio's long-running, award-winning "Selected Shorts" program as Literary Commentator.